I wish you have A very Happy New Year and Precious year2010.
We had Osechi-ryōri(traditional Japanese New Year foods) at my house,
Osechi are easily recognizable by their special boxes called jūbako
The dishes that make up osechi each have a special meaning celebrating the New Year in Japan.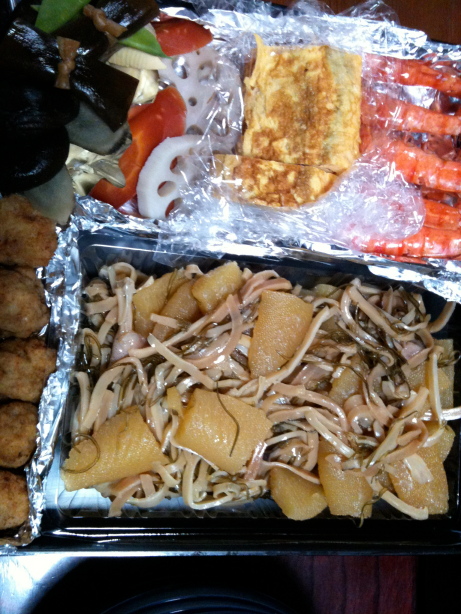 All cooked by my Wife and Mother,Thank you for good foods!
katsu